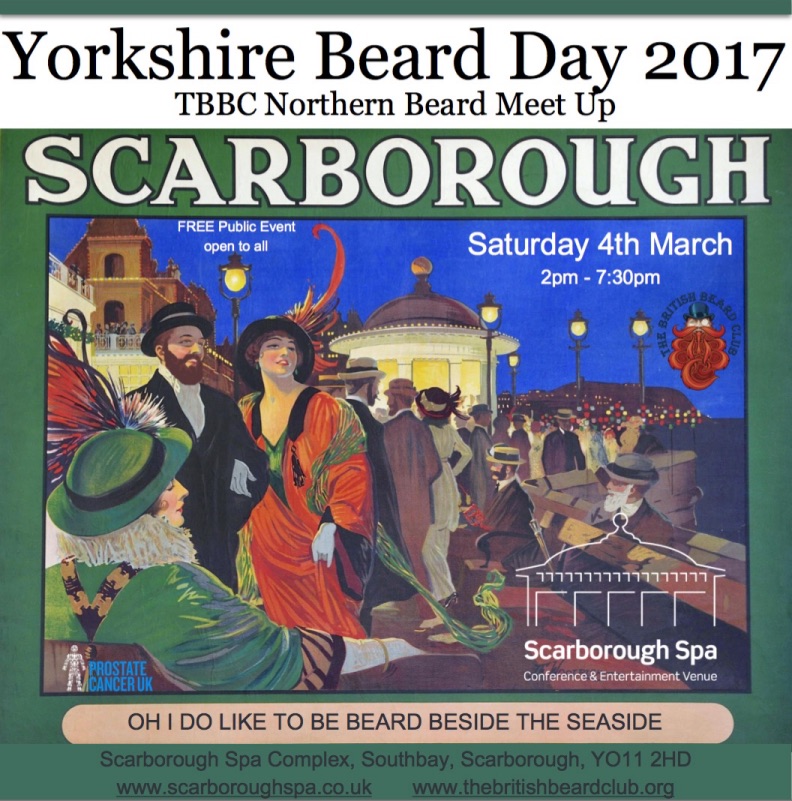 Yorkshire Beard Day 2017
TBBC Northern Beards Meet Up
It has been Announced!
You are invited to join us
at
The Spa Suncourt,
Scarborough Spa Complex,
Southbay,
Scarborough,
North Yorkshire,
YO11 2HD
Saturday March 4th 2017
2pm til 7:30pm
Beard Competition, Real Beer and Beard Friendly Bands etc..
plus Beard related stalls selling knitted beards, beard balms, beard oils, beard t-shirts, moustache wax, beard combs, and lots lots more
Family Friendly Event.
Register your beard in advance for free today!
click here
"It would be churlish of me not to sound a big HUZZAH! for Yorkshire beard day"- Brian Blessed
More Info
Event website:
http://pogonotrophy.tv/beards
Venue website:
Scarborough Spa
http://www.scarboroughspa.co.uk
The British Beard Club website:
http://www.thebritishbeardclub.org